Another Leap Towards Perfection
Updated and enhanced, the new HPE-810 makes edging lenses even easier. Graphics make beveling easier by showing detailed images of the beveling process. Take advantage of the faster processing time and ability to edit new jobs while a job is in progress.
The NEW HPE-810 is available with or without a built-in drill.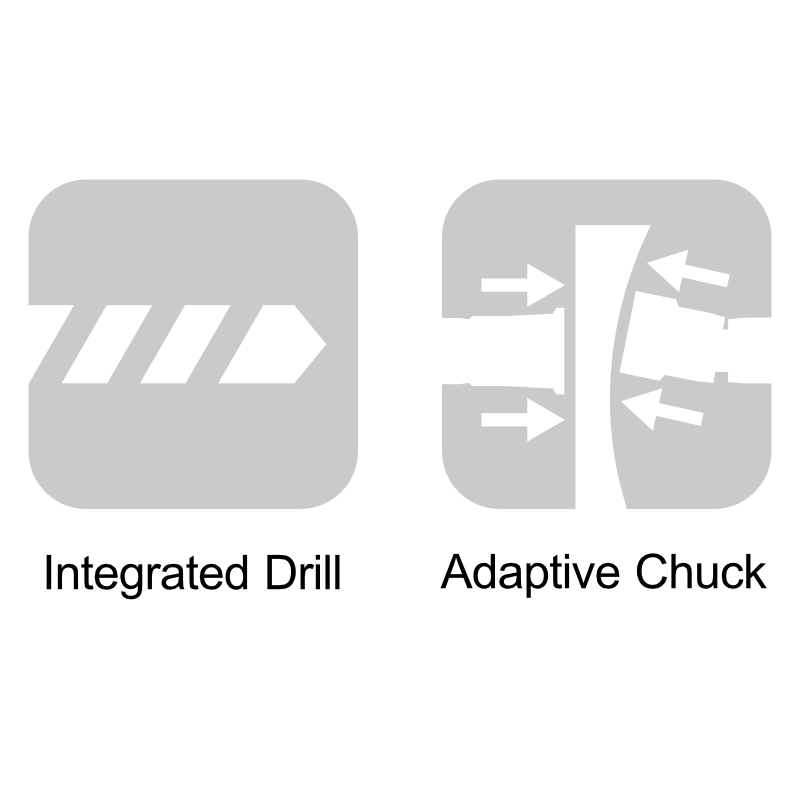 Powerful Drill
A High power motor makes the HPE-810 more powerful which leads to a 40% reduction in processing time from the previous model (HPE-7000).
Easy hole editing management and a high power motor make a great synergy effect for rimless glasses.
Easy Click Editing (for Chemistrie Clip Frames)
Chemistrie clip editing function allows for far and near sight glasses and even sunglasses to be used on a single frame. The entire process can easily be done with a single click thanks to a user-friendly UI.
The First Step in Processing at "0%" Error
Regardless of the slope of a contact surface, the specially designed clamp grabs the lens securely while it delivers uniform pressure. The HPE-810 minimizes lens axis twisting and reduces coating & surface damage by adopting a new clamping chuck with a joint motion mechanism.